Maglio & Associates provide services in Medical Law with highly specialized attorneys, who emphasize in the pharmaceutical field dealing with regulatory measures in the phases of clinical investigation and experimentation, as well as with registered and commercialized drugs.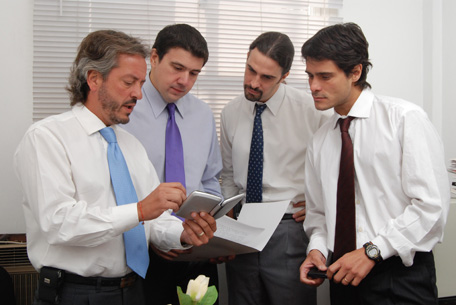 The firm has previously assisted and advised various scientific associations in the Medical Law field, especially in topics pertaining to professional responsibility of health leading teams.
In its 15 year experience, Maglio & Associates has grown to form a solid knowledge of the most problematic topics in medical specialties and health related activities.
The continuous development of medical technology, the consciousness on patient rights, the challenge of medical paternalism, has generated ethical and judicial conflicts which require a comprehensive forward-looking approach to harmonize the different interests in play.
In many circumstances health conflicts can lead to judicial fields. Occasionally, this generates an increase in health costs, deterioration of confidence in medical attention and an increase in the phenomenon called "defensive medicine".
At Maglio & Associates the services provided for scientific associations and professional entities are oriented to the prevention of medical claims, based on strategies to promote legal and ethic practices, supported with experience and the ability of the firm's members.